We all know it takes a village to support the college education and leadership of our youth. With the increasing demand for competitive
skill sets in today's job market, our youth are also faced with the challenge of tackling college education costs that have dramatically increased over the last 20 years. That is why, with your help, we made a tangible financial impact on our graduating seniors' ability to
overcome the tremendous burden of college tuition. Together, we have made and continue to make college possible for the astute leaders of tomorrow! By joining us throughout the 1 in 2021 campaign, YOU helped dreams come true for young high school graduates.
Our vision was to grow our endowment fund, established by visionary Liller B. Green with a $25,000 donation in 1992, to $1 million by the
end of 2021. Over the past 5 years of this campaign we made tremendous gains!
You helped by leaving your legacy to deserving scholars and non-profit organizations in the Philadelphia Area. We are humbled and extremely grateful that you shared in our commitment for "Each One, To Give One, To be 1 in 2021" by having pledged your financial support.
Our campaign identified Gem Donor levels of giving, namely Pearl, Sapphire, Ruby, and Diamond. We are fortunate to have had 50 gem donors! As a token of our deep gratitude, at our 2023 Annual Impact Meeting, we gifted them special hand-crafted kente stoles made in the most popular and world renown Ghanaian Kente Weaving Factory in Kumasi, Ghana.
Many thanks to everyone who supported this endeavor.  We are still working toward our million-dollar mark, and with your continued support, we will reach that goal!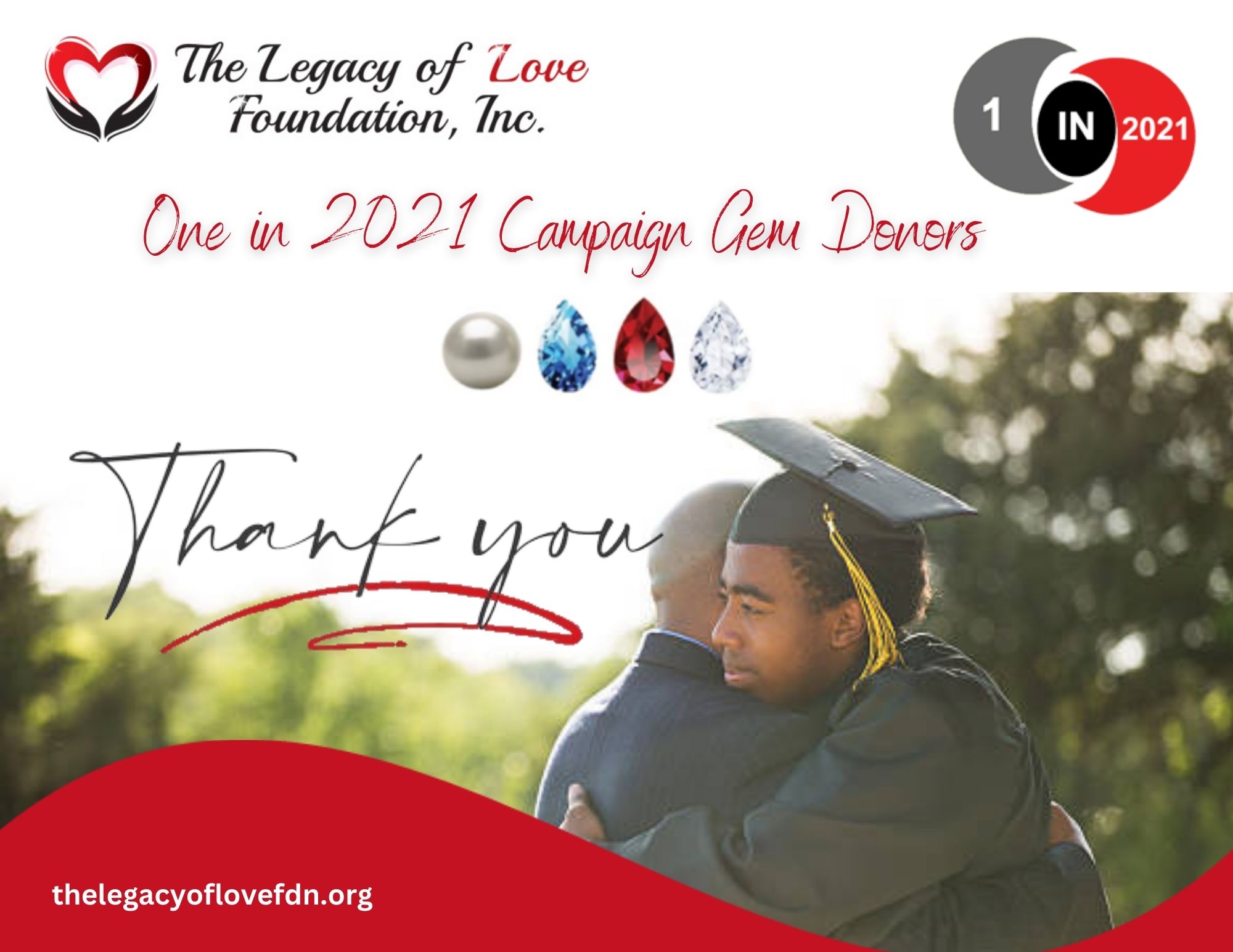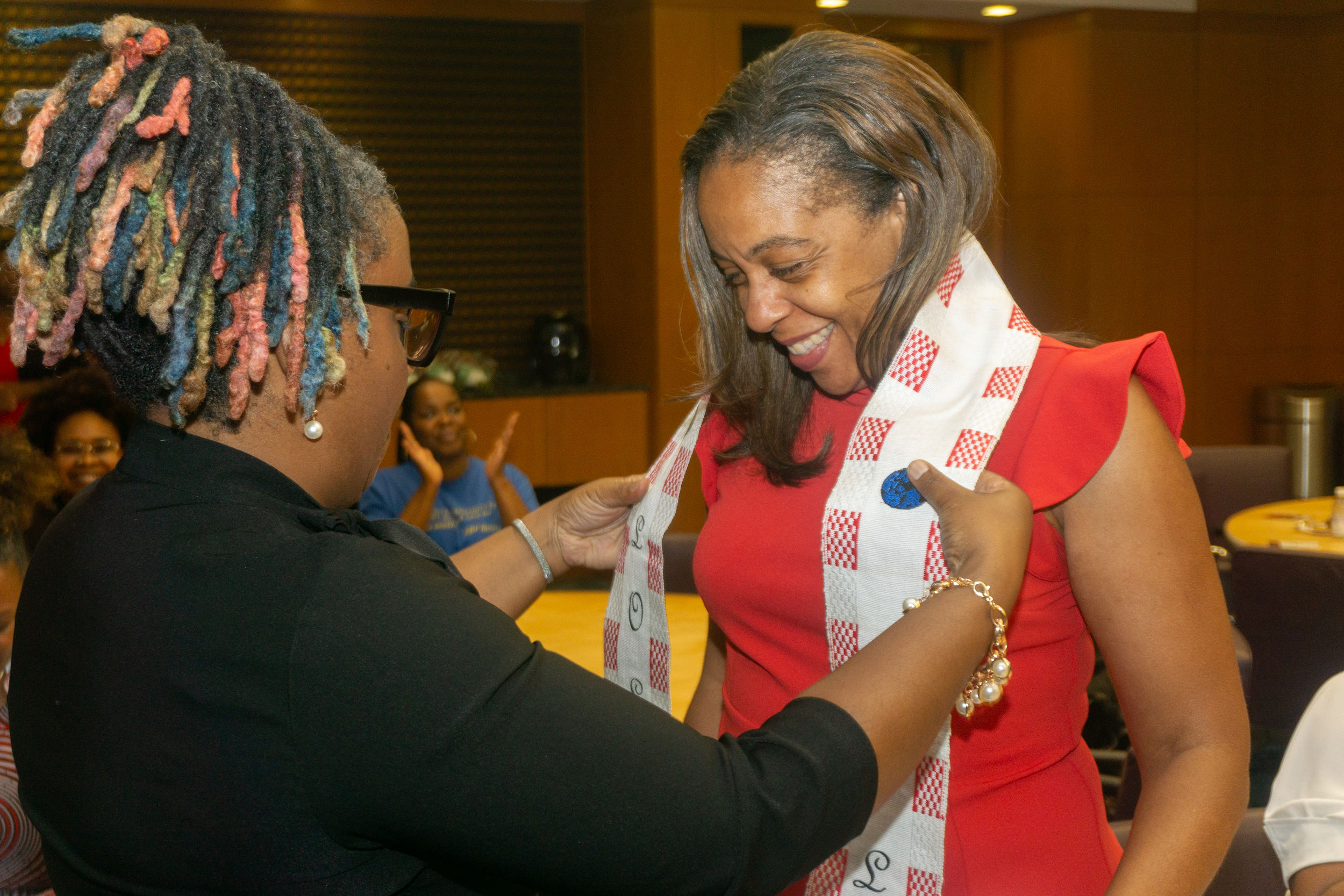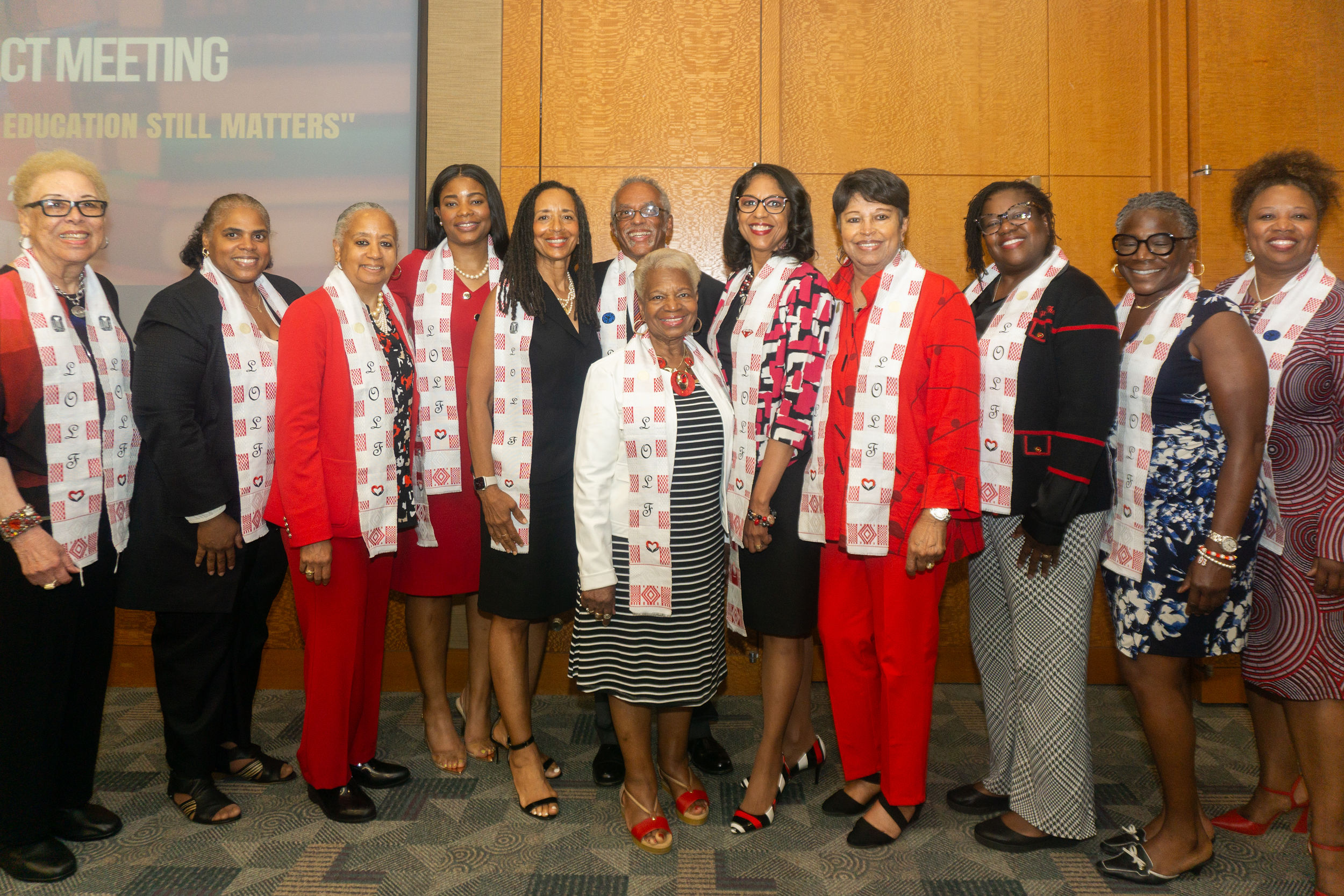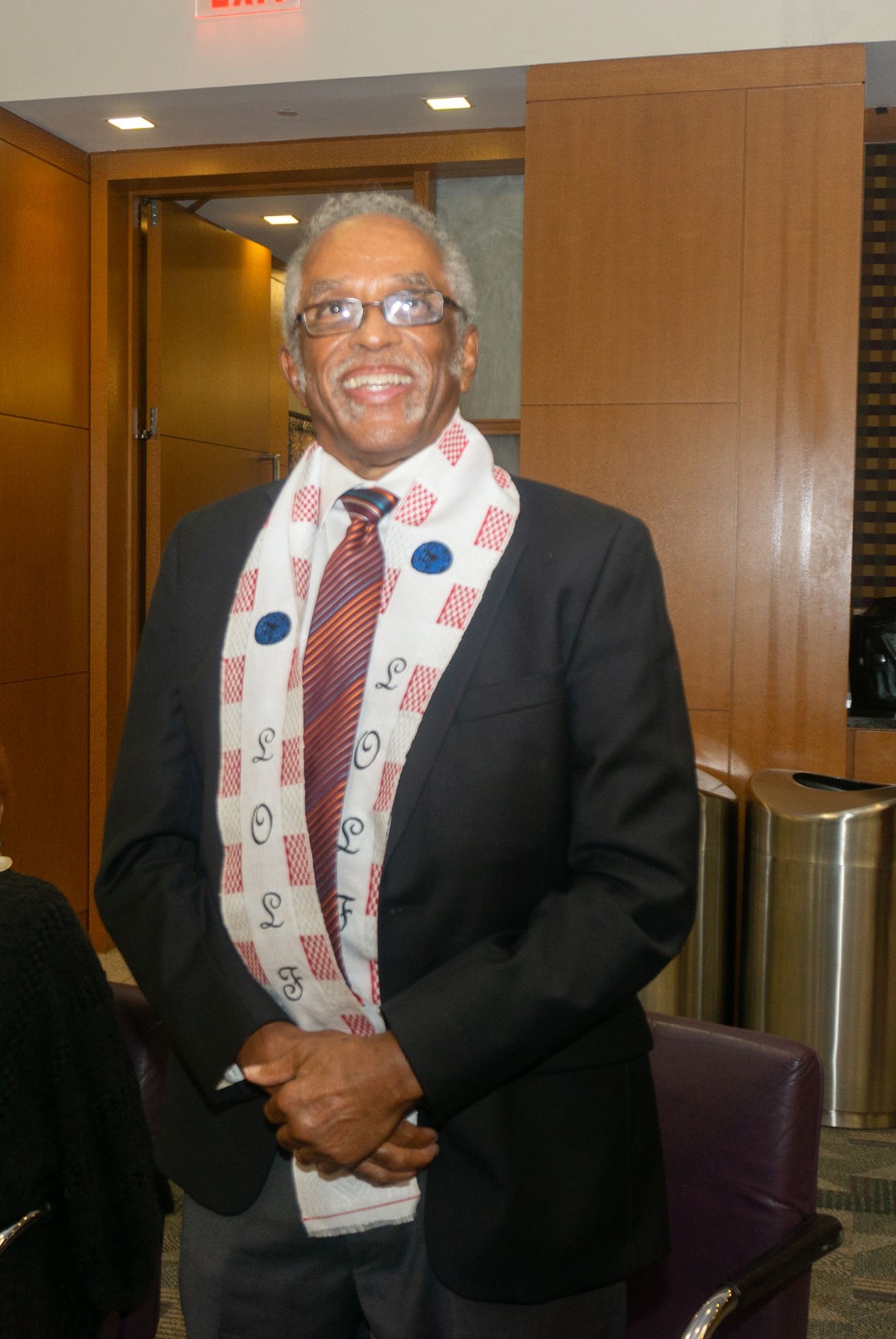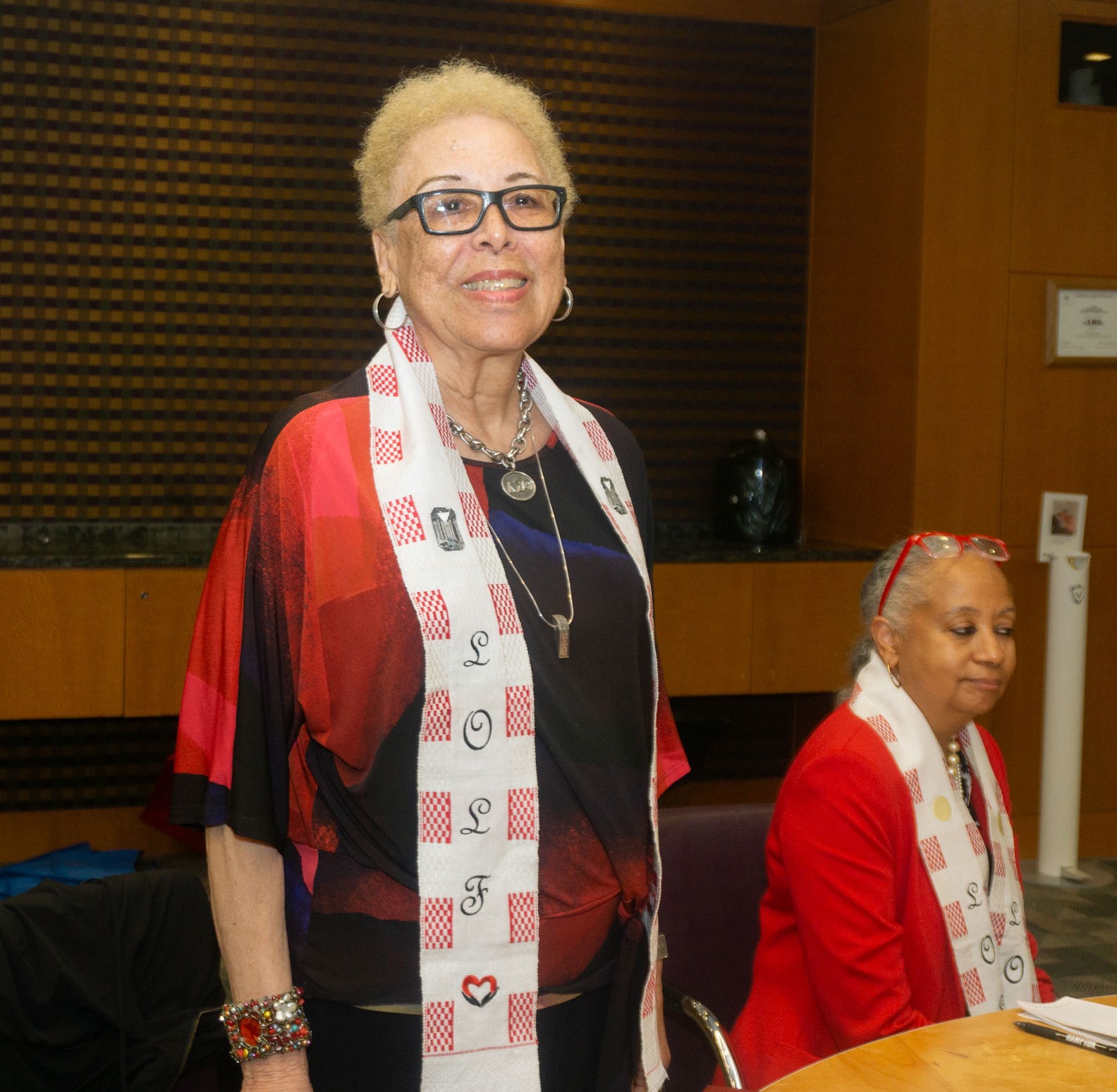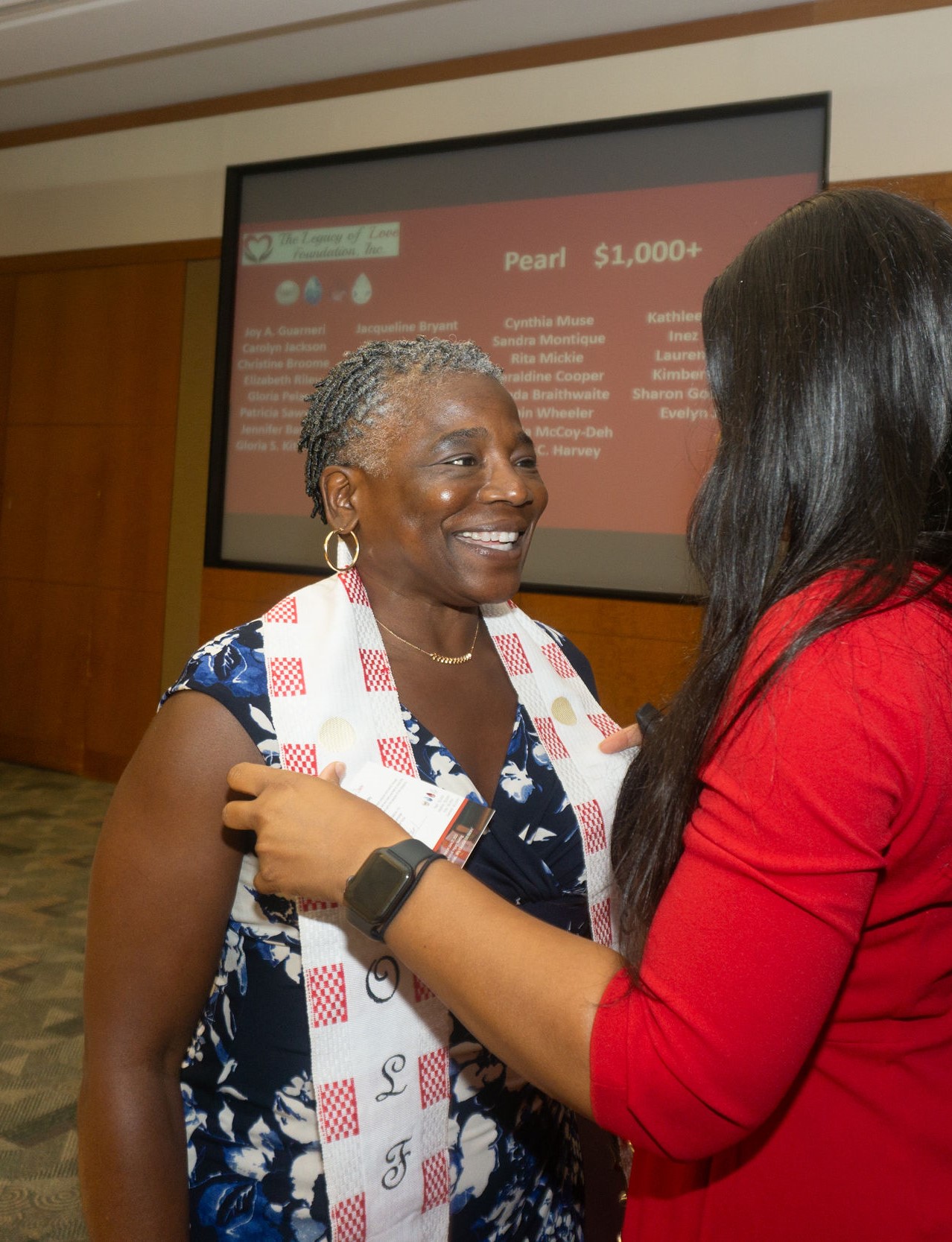 Diamond level donors ($10,000+):

Charisse Lillie
Marie Young
Ronnie Collins
C. Gloria Akers
Ernestine Estes
The Philadelphia Alumnae Chapter of Delta Sigma Theta Sorority, Inc.
Ruby level donors ($5,000):

Yosette Johnson
Dr. Monica Johnson Taylor
Emilee Taylor
Charles Shirley
Judy Gaskins
Donalda Moss
Barton & Violet Fields
Tina Sloan Green
Sapphire level donors ($2,500):

Leslie Faith Jones
Vivian Barrett
Willa Hightower
Rhonda Jackson
Dr. Violet Henighan
The Family of Karey B. Smith
Pearl level donors ($1,000):

Joy A. Guarneri
Carolyn Jackson
Christine Broome
Elizabeth Riley
Gloria Pelzer
Patricia Sawyer
Jennifer Banks
Gloria S. Kittrels
Jacqueline Bryant
Barbara Wells
Keshia Davis
Dr. Rosalind C. Lee
Stephanie Russell
Anita Green
Cheryl Green
Diana Taylor
Cynthia Muse
Sandra Montique
Rita Mickie
Geraldine Cooper
Brenda Braithwaite
Robin Wheeler
Marcella McCoy-Deh
Maxine C. Harvey
Kathleen Thomas
Inez Turner
Lauren Doolan
Kimberly Fields
Sharon Goode-Grant
Evelyn Johns
Other contributing donors ($100 - $999):
Brenda Norman
Kia Baker
JoAnn Brown
Frances Conwell
Carol Hill
LaGreta Pringle
Talia Fayaz
Lanna Minor
Valerie Christmas
Martha Ford Williams
Celestine Welcome
Linda Meade
Marguerite Elias-Rice
Joanne Wright
Araminta Brown (WBG-Club-Council)
Jennifer Gilliam
Roberta Devine
List does not include donor bequests.