Over $300k in Scholarships Awarded
The Legacy of Love Foundation, Inc. has provided more than $300,000 in scholarships to college-bound students throughout the Greater Philadelphia region.  In 2023, a total of $26,000 in scholarships were awarded to college-bound and graduate school students.
DANIEL BOWEN
Doris Shirley Scholarship
Carver High School of Engineering & Science
Drexel University
Major: Undecided
TREVOR GARDNER
Donalda Moss Scholarship
Carver High School of Engineering & Science
North Carolina Central University
Major: Computer Science
MAKAYLA GARNER-DEVALIA
Dr. Ann Adderley Scholarship
Central High School
Cornell University
Major: Environmental Engineering
MIKAYLA JONES
Flora Dorsey Young Scholarship
Central High School
Spelman College
Major: Biology
RAYMOND JONES III
Tina Sloan Green Scholarship
Science Leadership Academy
University of New haven
Major: Music Industry
LILLYAN LITTLE
Edith B. Jones Scholarship
High School for Creative and Performing Arts
Bethune-Cookman University
Major: Psychology
MALIA MACK
Amy Campbell Scholarship
Central High School
University of Pittsburgh
Major: Psychology
SABREEYA TRAVIS
Charisse Lillie Scholarship
Central High School
Delaware State University
Major: Engineering Physics/Bioengineering
SINAI WALKER
Karey B. Smith Scholarship
Academy at Palumbo
Florida A&M University
Major: Pharmaceutical Science
Legacy of Love Foundation, Inc. Community Grants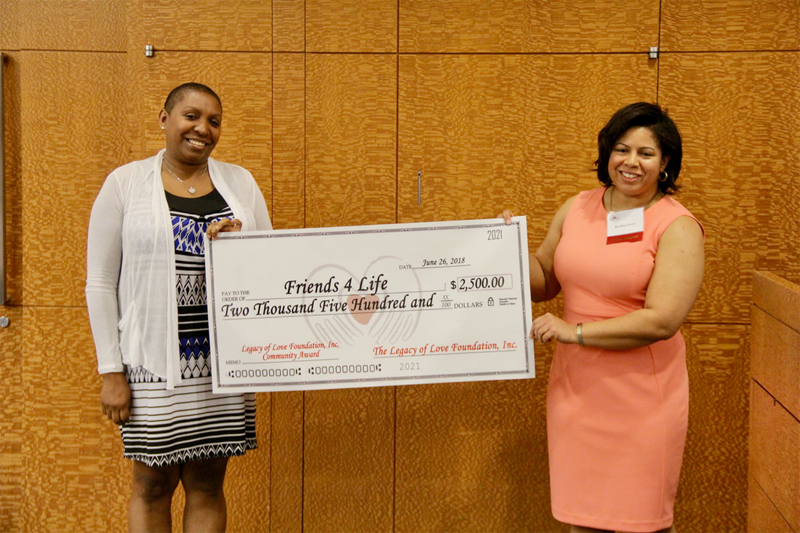 The Legacy of Love Foundation, Inc. through the donor-advised fund, has presented grants to more than 50 nonprofit organizations meeting the needs of children, adults and families in the areas in which we place high importance – physical and mental health, economic empowerment, educational excellence and the arts.
In 2023 – We awarded $5000 in grants to the following organizations: